deird1
Had my kitchen tea today.
For those non-Aussies in our audience:
A "kitchen tea" is broadly similar to a bridal shower. It involves people such as grandmothers, aunts, and female friends of the family having a party, playing light-hearted games, eating
afternoon tea
, and possibly giving gifts – usually of the kitchenish variety (such as measuring cups, recipes, or tea towels).
Mine was
lovely
.
The invites asked people to "take tea with Miss Deird", and to wear a hat and gloves for the occasion. And, so that we could "take tea" in truly fancy style, the tables looked like so:
And we had beautiful food to eat:
We played several "parlour games", and then everyone made me a wedding cake – out of lego; wedding toppers – also out of lego; and of course I had to cut it
with
the fiance, who wasn't
there
, so they made me a robo-fiance to cut the lego cake with me: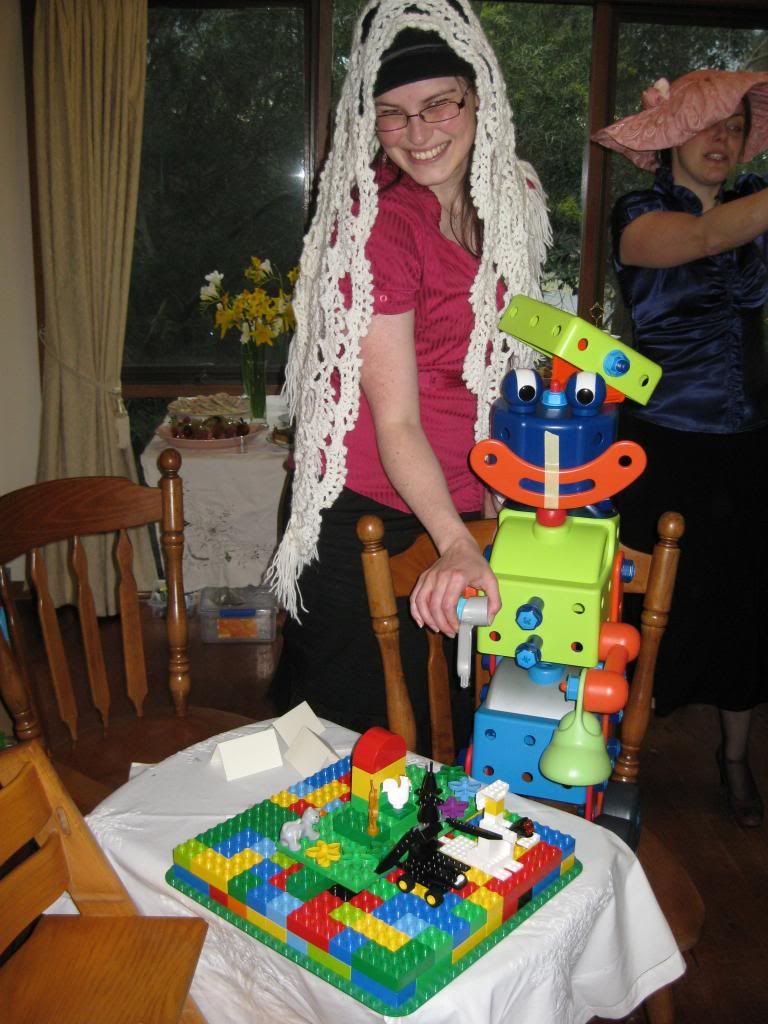 And here's the cake. Note that the bride is carrying flowers. And the groom is on wheels, to match robo-fiance: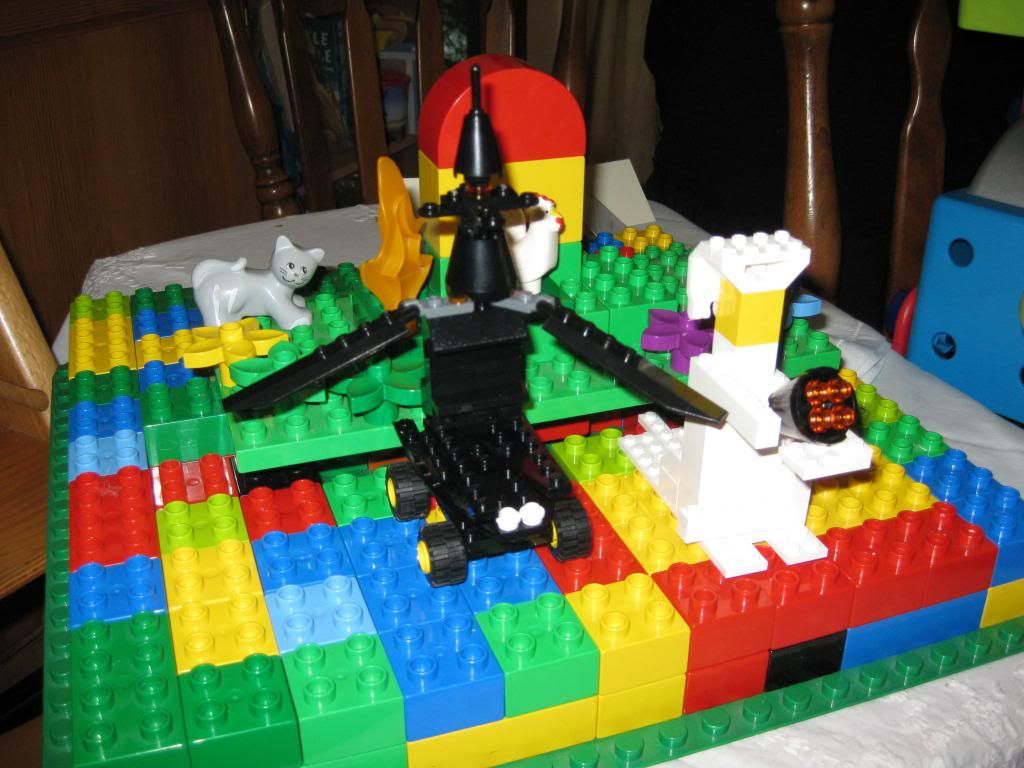 In summary? I have the loveliest bridesmaids in the universe. And I am
so very tired
...